Meditation and Inner Work
Your Virtual Toolkit for Dealing with Difficult Thoughts
In this chaotic, ever-changing world, we all need a way to deal. Whether hard times are just now falling upon us or we still have yet to heal from what we've been through, our emotions can overwhelm us if we don't take the time to process them. The best way to do this is through dedicated inner work and meditation.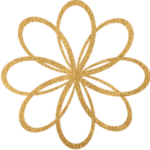 I've used and taught these incredible practices for years
to help people who:
This isn't counseling, psychotherapy or a quick fix, but it IS therapeutic. It'll help you learn how to be present and self-compassionate, especially when you are feeling jealous, sad, mad, unworthy, scared or otherwise uncomfortable.
People get the best results when they proactively and regularly use the practices offered in this course. The fruits are cumulative.
Course Fee
Experience the workshop, downloadable recordings, office hours for QA and support via private Facebook page all for just $129
Optional additional guidance:  A limited number of 1:1 sessions with Mia are available to further tailor the course and receive more support. Request an hour for $150 by contacting Mia directly.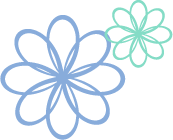 Please, thoughtfully consider your decision to buy this workshop. Refunds are not offered. Results vary. Folks report immediately experiencing insight and relief when using these tools. In my experience, the more regularly you use these methods, the more far-reaching the effect. Bottom line: It's up to you. Count on the workshop to give you tools that have been tested since the time of the Buddha.
Here's Mia's answer to that good question… 
"My aim is to walk my talk; to download to you what has helped hundreds of seekers, including myself. Through this gentle, direct and present approach, I show you how to feel better. You'll get tools for taming the mind and tending the inner world with more care and softness. In 20+ years as a meditation instructor, coach and counselor, this set of practices is consistently helpful. And the more people use them, the easier it gets. I'll step alongside you in the process. I hope you'll join us."