Working with Fear & Aggression:
There's a lot of anger and fear in the world right now, and rightfully so.
Your trauma response is part of your fight or flight response - everyone has it, and that's okay. This class is designed to help you re-wire the way your brain responds to trauma through teaching and tools.
Just a few months ago, we were hunkered down in social isolation and preaching coming together through staying apart in response COVID-19. Next up: election season, which is anything but friendly…
Over the summer, the death of George Floyd (and a rash of other senseless killings; past and present) prompted communities all over the globe to march in the streets, protesting oppression and fighting to dismantle an unfair system built on slavery and genocide. And then the wild fires and debates…
What's happening may be a precursor to evolution of a worn out system— but that doesn't make it any less disturbing. 
For many of us with sensitive souls, it can feel like we're witnessing an endless cycle of hurt, aggression and bad news. But what do you do when you want to stand in integrity, but you also need a little reprieve?
Now more than ever we need to work with our hearts and minds to bring ourselves back into balance, make friends with our discomfort and cultivate more patience and understanding. 
That's why I created my new, live class Meditation and Working with Fear and Aggression. Over three sessions (held live via Zoom and a a pre-recorded talk on the body and trauma), we'll discuss how to navigate our feelings during times of war and trauma and you'll receive recorded meditations to provide grounding during this time. 
The live sessions will be a mix of meditations, teachings, and discussions. The live Zoom gatherings will focus on working with fear and aggression, based on Pema Chodron's teachings in "Practicing Peace in Times of War." The pre-recorded informational talk will address how to keep yourself "in the window of tolerance" and how to identify symptoms of trauma, which many folks are experiencing in this political climate. 
You will receive the recorded talk, 2 live talks, and a grounding meditation that will start to show you how to reign in angry or fearful thoughts for just $99: 
Live sessions will be delivered live 12:00 p.m. Eastern Time
Tuesday, 10/20 and 10/27. (Just in time for election season.)
Now more than ever we need to work with our hearts and minds to navigate our fear and aggression.
The aim of this mini class is to deliver information based on Buddhist teachings and non-violence and guided practices for working with the complex emotions that we're collectively and individually feeling during this time.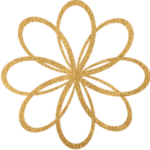 In addition to being a tool for personal transformation, mediTation is a social action. When practiced regularly, you will:
Bottom line: if you are stirred up, ill at ease, uncomfortable, or have lots of fear taking up precious space in your mind, you will benefit from this approach as long as you continue to practice it.
Upon registration you'll receive access to mindfulness awareness meditation instructions that you can start using immediately. It promotes calm and stability.  We want to give it to you now because the more you practice, the greater the results you'll see. The body resiliency is there for you right away too!
This isn't counseling, psychotherapy or a quick fix, but it IS therapeutic. It'll help you learn how to be present and self-compassionate, especially when you are feeling strong emotions and give you suggestions and tools for taking care of yourself and your fear and anger in non-violent, kind ways.
People get the best results when they proactively and regularly use the practices offered in this course. The fruits are cumulative.
Working WIth Fear & aggression mini course
Experience the workshop, all three session recordings all for just $99
Please, thoughtfully consider your decision to buy this workshop. Refunds are not offered. Results vary. Folks report immediately experiencing insight and relief when using these tools. In my experience, the more regularly you use these methods, the more far-reaching the effect. Bottom line: It's up to you. Count on the workshop to give you tools that have been tested since the time of the Buddha.
Here's Mia's answer to that good question… 
"My aim is to walk my talk; to download to you what has helped hundreds of seekers, including myself. Through this gentle, direct and present approach, I show you how to feel better. You'll get tools for taming the mind and tending the inner world with more care and softness. In 20+ years as a meditation instructor, coach and counselor, this set of practices is consistently helpful. And the more people use them, the easier it gets. I hope you'll join us."