There's no time like the present for mindfulness+meditation+1:1 Sessions
It's 2023 & Life is not as it was...
We've been through the ringer! As a society, between war, climate crisis news, natural disasters and ongoing Covid scares, we are stretched thin.  All of this effects us.  Meditation, body-centered therapy and contemplative coaching are tools that let you identify your emotions and internal habits so that you can take action toward positivity, peace, and understanding of yourself and the world around you. Click the button below to get a quick 2-minute check in is designed to be a daily practice and will allow you to come back to center.
Buddhist-based, mindfulness-centered online classes, therapy, and coaching.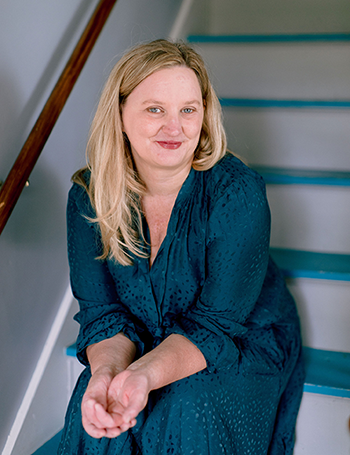 Guiding You to Your Very Best Self
Hi, I'm really glad you are here!
I'm Mia, and believe me, I know we are living in trying times. For 20+ years, I help people understand themselves, make sense of their feelings, wants and disappointments in service of attending to your pain and making more conscious choices using the best of body and heart centered methods and practices.
In this pandemic era, we are waking up to the importance of knowing ourselves more truly and kindly. One key is to address our habits that get in our way. We are being called to do the deep work of being fully human. It's my honor and joy to support you on that journey.
I teach tools and techniques to help you along your way toward personal and spiritual growth. I create a safe space for my students and clients both in individual sessions and through my online courses.
Forever, I've been curious about people, spirituality, how we communicate and a meaningful inner life. In addition to holding a Masters of Arts degree in Transpersonal Counseling Psychology I've studied systems theory, interpersonal communication, shamanism, Tibetan Buddhism, coaching, expressive arts, all sorts of therapy, human development and generally how to live well. Whatever benefit I've gained from these pursuits, I offer to you.
300 years ago we'd all have had a role in our village. I would have been called a wise woman and we would have gathered around a fire to attend to our troubles in community. In this less simple age, I'm not quite sure what to call myself. None of the titles fit that well. Think counselor/helper type meets spiritual director meets meditator who knows how to listen to you with her whole being and you end up with Buddhist-Inspired Contemplative Coaching and Consulting.
Along with some insight and felt sense of yourself, I hope you'll leave feeling seen, heard and appreciated for who you are and what you are up to in this life.
"And you? When will you begin that long journey into yourself?"
Deepening your self-awareness (Which is said to be "a cure" in itself!) so you feel hopeful, more comfortable and equipped to meet your challenges are hallmarks of my work with my others. As a teacher, therapeutic coach and guide based in Minneapolis, MN, USA,  online classes, groups and individual sessions are inspired by the best of body-centered,  Buddhist based approaches, including the Non Violent Communication, Hakomi method, Gestalt, Internal Family Systems, neuroscience and mindfulness. You can learn more ways to treat yourself with true care and kindness.
Kind Feedback about Working with Mia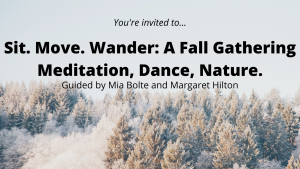 Self-care
Fall program to slow and simplify in a nature based gathering with daily meditation movement cycle in the MN, USA, September, 2022.
Read More »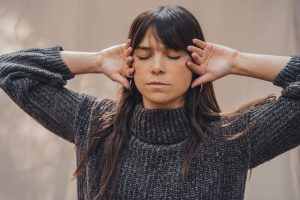 Self-care
Conscious dance is part of the expressive arts. Simply put it is moving the body. It doesn't have to look good. The "dance" can be done with or without music. The idea is to listen to the body and move from the impulse or desire vs. our habitual way. When there is sound with a
Read More »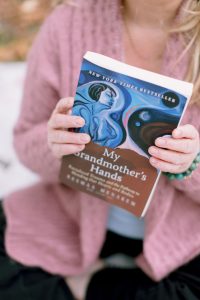 Mentoring
Probably you know that next week, on 8 March, jury selection starts for the Chauvin trial related to the death of George Floyd, here in Minneapolis, MN in USA. I'm reaching out to acknowledge the tension and possible fears, especially to those of you who were shaken by the uprisings last year. The need for
Read More »