Wise and kind guidance as you meet life's everyday challenges.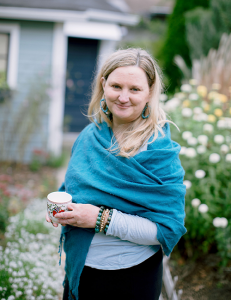 Navigating modern life is not easy!  It can be more simple though. I'm here to really see who you are, encourage you, offer support, point you right back to your own knowing,  counsel and even offer a cup of Japanese tea!
We all experience stuckness, uncertainty and confusion.  Want to have a better sense of your feelings, reactions and beliefs?  Need some help understanding yourself and your relationships?  All of the offerings at miabolte.com are aimed to increase self-awareness and model calm, loving kindness.  The aim is to take good care of your present life, so your future unfolds as you'd wish.
What I love about contemplative coaching is that it aligns with my belief that we are all inherently worthy and healthy.  Drawing on my education and training as a counselor and psychotherapist, expect a space to be all about YOU. Here you'll find a space of non-judgement.  (If you're needing help with persistent mental health issues or substance abuse treatment, we need to find another helper for you.)  We work with what is important to you, in the moment and go step by step to achieving your goals.
I help people understand their inner and outer worlds.  Together, we'll notice patterns, habits, stuck places and limiting beliefs.  Then, you'll have a real chance at making choices and changing.  Be prepared to be met with gentleness, caring and directness.
Just like 1:1 sessions, classes and groups are designed to offer body-centered (that means we'll get out of our intellect at times) mindfulness based techniques to support you in your everyday life.  Hopefully, as you practice making changes, you'll develop more confidence, self-love and ease.
Mia has a B.A. in American Studies (Her social justice mindedness can be traced to this education.) and Communications from the University of Minnesota and an M.A. in Transpersonal Counseling Psychology from Naropa University.  She taught at both universities for nearly 20 years.  Perhaps of biggest influence is the deep and ongoing practice and study of Tibetan Buddhism.  It's safe to say that this 2500 years old technology for understanding the heart and mind is what she draws on most heavily, and is the cornerstone for her services in psychotherapy or contemplative coaching.
You don't need to meditate or even be interested to get started.  Just bring your curiosity, and openness.
Mia is a gentle, personal guide, offering Buddhist-inspired online courses, mentoring and and therapeutically minded coaching.  It's gentle and you set the pace.  Influences that inform her practice and teaching are:
Communications Studies: that undergrad degree is a foundation for what happens a lot in this work–teach people about communicating well with themselves and others!
Contemplative Approaches: including her own ongoing practice and study of Buddhism and meditation. (She's got roughly the equivalent of a Masters in Divinity!)  All traditions are welcome!
The Hakomi Experiential, Body-Centered Method: a client centered psychotherapy, deep and gentle approach to self-exploration.
Internal Family Systems and Gestalt for looking at the parts of oneself.
Somatics: including Somatic Experiencing and Sensorimotor Psychotherapy, because we live in bodies and need to include them in our healing journey.
Body-Mind Centering and Baby Bare:  experiential anatomy for a better understanding of the physical and psychological development of the body.
Shamanic Studies: including shamanic expressive arts coaching and a training with Julie M. Kramer.
Social Justice:  As one dear teacher, Rev. angel Kyodo williams suggests, you can't be serious about enlightenment unless you include everybody.  Every body!" 
Expressive Arts: when words are limited, art making allows further expression of the inner landscape.
Matrixworks: group training and facilitation-with an eye for finding the health that's in every group.
Transpersonal Theory: connecting with something larger than ourselves is a great resource.  She's pleased to have mentored and taught a generation of counselors in training, as an adjunct professor at Naropa University.
For understanding trauma and its resolution, Mia has studied and been mentored by folks trained in:
Please note that I do not assess, diagnosis or treat alcohol/substance use or mental health issues or disorders.  Nor do I provide licensed mental health services in any state in the USA. Please see this page for lots and lots of details.