The last time I wrote with you in mind, friends, I shared ideas for how to maintain inner equanimity and peace (hello, self-care!) during the stress of holiday time.  You can find the full list of 5 tips here.
My final suggestion, "plan activities that you enjoy and keep you grounded" led me to Northern New Mexico. I'm here to tell you how well this sort of self-care can really work!  Planning an adventure that felt do-able yet meaningful was all together a success.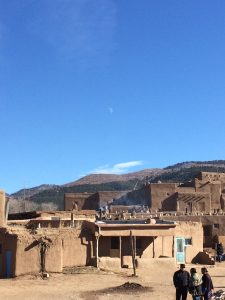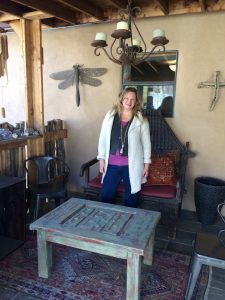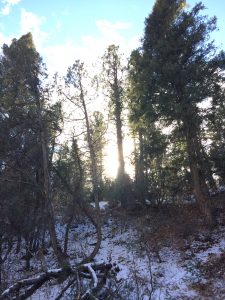 Take yourself on an adventure=Self-care
The varied traditions and landscape of valleys and mountains were vastly different than my own Midwestern, Lutheran/Catholic upbringing.  Growing up as I did, was wholesome and predictable.  The Christmas time holidays included church services, a ham afterward and  gathering around a decorated Christmas tree to gleefully find out what Santa left.  Nonetheless, I can feel sad at this time of year.  Christmas Eve in Taos, New Mexico offered a whole other sort of festive flavor. It was different enough from the familiar and historic.  I believe this kept the blues at bay.
Sunday night at the Taos Pueblo was a magical, elemental event.  This is the night of the year that is spent in honor of the Virgin Mary.  Steadily, folks streamed into the Pueblo, which was graciously opened to people outside the Taos Pueblo community.  Being on that beautiful piece of land, blue hills in the distance, with adobe residences rising up from the ground, with gigantic bonfires strategically placed, was no less than gorgeous and mind-stopping.
For 1000 years, the Taos Indians have lived on that land with the Rio Grande running through it.  There, a wild mix of folks all stepped into a living example of a world wisdom tradition. Their mix of ancient Pueblo ways and Catholicism felt simple, earthy and historic.  It was a way for me to mix the goodness of my past, with something fresh.  I left deeply nourished by the environment, people and sense of celebration.
May my experience inspire you to tune into what serves your wellness of body, heart and spirit, especially during stressful times! I'd love to hear your example of tending yourself in service of grounding, mindfulness and self-care.  Post your place or activity below.  Let's share ideas.