Non-violence is the Hakomi principle that encourages and allows us to be gentle with our self.  Because when we are gentle we ourselves, we can be that way with others.  In a counseling session, this quality is likely to pervade.  You might notice it in my tone or pacing.  With non-violence as a guide, there's no need to push; limits are honored and requests are well considered.  It helps us learn how to approach our self as a friend.  So many of us need to treat our self as sweetly as we do a dear friend.  Working with somebody who embodies this notion, can go a long way in the direction of healing.
Non-violence = Welcoming and Gentleness
Learn more about Hakomi here.
Or read this short article about all five Hakomi principles, written by Julia Corley, who teaches the Hakomi method.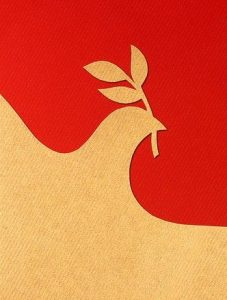 Thanks to the folks at Inner Space, in London for the image, and a few more thoughts on this topic.